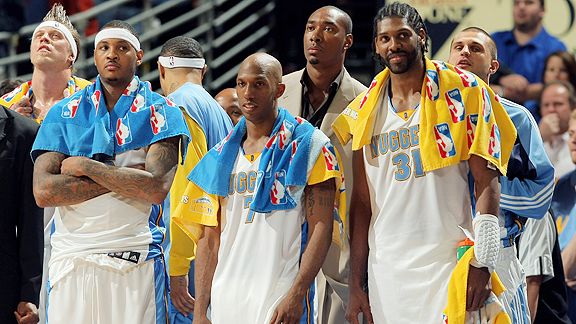 Man, oh, man. This game was such a thriller, I was on the jumpy side most of the time, a reaction I only reserve while viewing

Scream

or some horror flick.

At the first half of the game, we can clearly see that the Lakers were challenged with the aggressive play the Nuggets are giving. But heck, I don't blame them; it's the freaking Western Finals, duh!

However, despite the obstacles, I was just really ecstatic that the Lakers did not give up. It was a tough game, I confess, but it was necessary. I'm just glad the Lakers won this round (at a close 105-103).

Remember that it's only the first round. So let's wait and see who wins in the end. To the victor goes the spoils!